Annihilating the limits of cinematic romance
Transgression has been both conceptually and as a praxis a topic of controversy and intense censorship. To question the necessity of both will be to demean the significance of transgression. Historically, it's through transgressive ideas and actions that made the present reality a possibility… Employing the concepts contained in the works of thinkers such as Foucault, Baudrillard and Bataille, I analyze the films of Yash Chopra, whom I see fit as a subject of inquiry in this context.

Sahil Khan
Student, KES Shroff College of Arts and Commerce, Mumbai.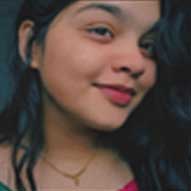 Maithili Thakur has a persona that radiates a kind of warmth that embraces and welcomes her entire audience, creating an instant sense of connection and belonging. Her audience is her uniqueness. The majority of those who come to hear her sing are soothed by the aura that radiates from within her. Everything about her is natural, from her singing to that mesmeric smile fixed almost permanently on her face.
All of 23 years, Maithili has made it to the Top 20 on both Lil Champs and Indian Idol Junior, is the runner-up of Rising Star, has been appointed as the "Icon of Bihar" by the Election Commission of India, and has millions of followers on social media. In this Gen Z era where the majority are running the rat race, Maithili Thakur stays away from Bollywood music and chooses instead to keep her roots alive by continuing the legacy of her musical folklore.

youth AUTEUR, the companion mag of the Mumbai International Student Film Festival
youth AUTEUR, an initiative of the Film Critics Circle of India. An idea whose time was long overdue.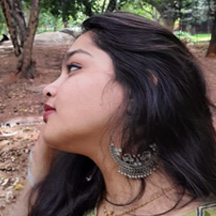 And watch this space. All queshuns will be answered by professionals.